Board of Directors
Mark Madden
Chairman of the board
Mark Madden is a director for Clozex Medical. Mark is a corporate finance professional with decades of experience and a successful record of investing and managing investments in public and private equity in over 40 countries around the globe.
Mark began his career in chemical engineering and then devoted most of his career to capital markets professional roles in investment banking and investment management. He has led teams in strategic planning, deal structuring and building investment management businesses. In the 1990s, he was one of the first institutional investors in Poland, Czech Republic, Russia, India and China as each of those countries opened to market-oriented economic policies. He has built a number of multi-billion dollar investment groups and was responsible for product development, investment strategy, institutional marketing, risk control, regulatory compliance, and teams of analysts and portfolio managers. 
In recent years, Mark has focused exclusively on private equity as an investor, advisor, investment banker, CFO and board member to emerging growth companies with sustainable competitive advantages addressing large attractive markets. He also dedicates time to charitable organizations as a donor and advisor.
Mark has a Bachelor of Science in biology from Trinity College and an MBA in finance from the University of Virginia Darden School of Business.
Certifications: Chartered Financial Analyst, Series 7 and Series 63
Michael Lebner
Founder
Michael Lebner is the developer of Clozex technology, the founder of Clozex, and resides on the Board of Directors. Michael has held senior management positions in various industries in addition to consulting with a national CPA firm for 7 years.
Michael's idea for an improved skin closure stemmed from family accidents in which he felt the suture closures that were used seemed overly crude. His Clozex idea attracted the immediate interest of surgeons, patent attorneys and manufacturers who joined Michael in developing the original patents, gaining FDA approval and building and testing sample products. Clozex's early years of development are still studied at the Harvard Business School. More recently, Lebner has led the positioning of Clozex product for mass distribution, which has included high speed manufacturing, building the patent portfolio and demonstrating its adoption in New England hospitals.
Michael has a Bachelor of Science in mathematics from McGill University and a Masters of Business Administration (MBA) from the MIT Sloan School of Management.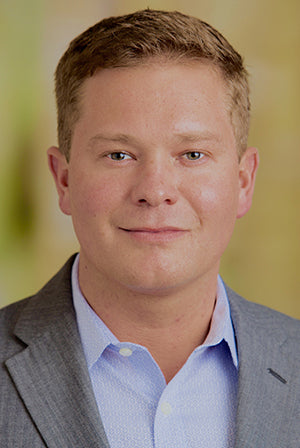 Nick Patterson
Director
Nick Patterson is a director for Clozex Medical and is proven leader in both Sales and Marketing across both the client and agency side. He comes from 15 years of Brand Management & Sales Leadership at Procter & Gamble. While in marketing he worked as the owner for brands such as Mr. Clean, Tide, Swiffer, Old Spice and Gillette both in North America & Globally. During that time, he won 2 Gold Lions at Cannes for his work on Old Spice. At P&G he also led sales teams across multiple retailers including Walmart, Costco, Sams Club and BJs winning multiple vendor of the year awards and taking a unique assignment to work internally for Walmart on a new business development project.

For the last 7 years he moved onto the Private Equity world working with Leonard Green Partners and the CVC group to help bring Advantage Solutions public on the NASDAQ. He spent his first two years with Advantage as an SVP of Marketing, Sales & Operations, based in Boston developing the BJ's Wholesale One Enterprise Solution Team. For the next two years, he was the EVP of one of Advantage's marketing arms (Amp Agency) leading the west coast agencies working across clients such as Southwest Airlines, LinkedIn, FX Channel, Caesars Casinos, Levis, Eddie Bauer, Expedia, Puma, and Amazon. During his time at Amp, he helped drive the agency to be named as one of the "100 fastest growing agencies in the US" by Adweek. Most recently he has been focused on setting the pipeline for Advantage's total company delivering over $300 Million in new business. Nick has a Bachelor of Science (Magna Cum Laude) from Miami of Ohio University.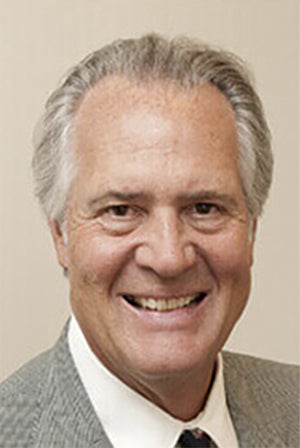 Harry E.Rubash, MD, FAOA
Chair, Medical Advisory Board & Director
Harry E. Rubash, MD, FAOA, is chair of Clozex Medical's Medical Advisory Board. He received his bachelor's and medical degrees from the University of Pittsburgh and then completed a fellowship at the Hip and Implant Surgery Unit at Massachusetts General Hospital in 1985. After a successful tenure as clinical vice chairman and professor in the Department of Orthopaedic Surgery at the University of Pittsburgh, he returned to Massachusetts General Hospital in 1998 as chief of the Department of Orthopaedic Surgery and the Edith M. Ashley professor of Orthopaedic Surgery at Harvard Medical School.
Harry has held leadership roles with the Orthopaedic Research Society, The American Academy of Orthopaedic Surgeons, The American Orthopaedic Association, The Hip Society (president, 2016-2017), The Knee Society and The International Hip Society. In addition, he has served on the editorial boards of the Journal of Bone & Joint Surgery, Clinical Orthopaedics and Related Research, and The Journal of Arthroplasty. He has written over 300 scientific articles and edited ten books in the field.
John Lazor MD, MBA, FACS
Chief Medical Officer & Director
John Lazor, MD, MBA, FACS is a double board certified Otolaryngology-Head and Neck Surgeon and Facial Plastic and Reconstructive Surgeon. He completed his residency and fellowship at Harvard Medical School, Mass Eye and Ear Infirmary/Mass General Hospital in 1996. Dr. Lazor is involved in training Harvard medical students, residents, and fellows at Massachusetts Eye and Ear Infirmary which he has done since 1996. He has served on many boards, including the Massachusetts Society of Otolaryngology since 2002 and was the President of the Board from 2009-2011. He served on the American Academy of Otolaryngology, Facial Plastic and Reconstructive Surgery and Education Committees for 17 years. He maintains active membership in American College of Surgeons, American Academy of Facial Plastic and Reconstructive Surgery, American Academy of Otolaryngology-Head and Neck Surgery, Massachusetts Society of Otolaryngology, and Mass Medical Society. Dr. Lazor has published over 20 peer reviewed original journal articles and book chapters. He performs both cosmetic and reconstructive surgery at Mass Eye and Ear Infirmary where he has operated for over 30 years. He also completed his MBA from Boston University in 2001. 
Dr. Lazor has extensive experience advising medical device start-ups as they transition from clinical stage to a commercially viable product. He served as a consultant in product development at Heartware (which was purchased by Medtronic). As a member of the RevBio Advisory Board, he is assisting the Company in planning and executing clinical trials, processing clinician feedback collected during user-handling trials, and developing future applications in the craniofacial space and market.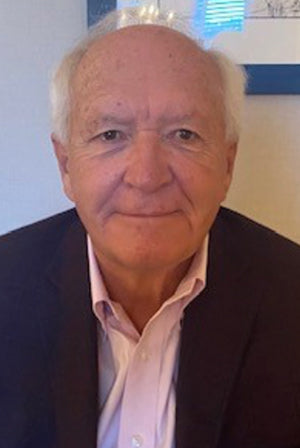 Gary Zentner
Director
Private investor. Founder and Managing Partner PNC Private Equity.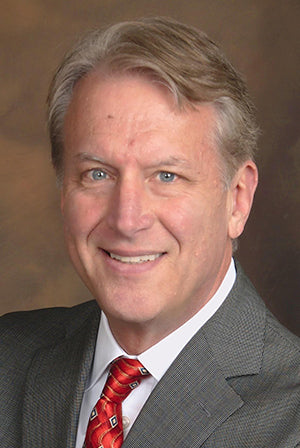 Tony Antonaccio
DIRECTOR
Tony Antonaccio is a director with Clozex Medical. He brings to this role over 40 years' experience in the capital and disposable Medical Device spaces as a Sales, Marketing and Sales Operations leader. Tony specialized in introducing disruptive technologies to cardiac surgeons, interventional and medical cardiologists, general surgeons, anesthesiologists, hematologists and obstetricians that revolutionized practice, improved clinical outcomes, and delivered substantial economic benefit to hospital and IDN customers.
Tony has been recognized as a decisive leader with unrelenting drive who delivered hyper-growth for Kol Biomedical Instruments, Medtronic USA and Abiomed, Inc.. He was involved in introducing groundbreaking technologies such as pulse oximetry, centrifugal arterial pumping, membrane oxygenation, blood leukodepletion, PTCA stenting, bi-ventricular pacing, remote cardiac monitoring and percutaneous ventricular support. His teams generated physician adoption of these devices, often leading to establishment as standard-of-care.
Tony has a BS in Business Administration and Marketing from The Pennsylvania State University Smeal College of Business. He has also attained advanced training in Negotiation, Sales Process and Coaching, Leadership, and is Lean Sigma Certified.   

Management Team
Matt Papagno
CHIEF EXECUTIVE OFFICER
Matt Papagno is the Chief Executive Officer for Clozex Medical. He is responsible for the strategy, growth and overall direction of the organization on a global scale. Hired in 2022 as Vice President of Sales, Matt has led the charge to redefine Clozex Medical's go-to-market strategy. With the sales team under his leadership, business more than doubled in his first year, and he continues to work closely with our field-based sales representatives, distribution network and customers.

Matt has over 15 years of medical device experience with products in orthopedics, plastics, trauma and physical therapy. He has held various sales leadership positions with Zimmer, Integra LifeSciences, Paragon 28 and Bioventus. Additionally, Matt has worked as a Commercial Advisor to multiple startups around the world, planning and executing go-to-market strategies.

Matt holds a Bachelor of Science degree from Sacred Heart University, is certified in Miller-Heiman Sales Methodology and is Lean Six Sigma certified.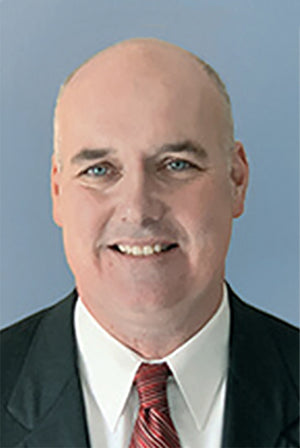 Barrett Johnston
Chief Operating Officer
Barrett Johnston is the Chief Operating Officer for Clozex Medical. In his role, Barrett is responsible for overall business operations, new product development, and the creation and execution of global commercialization strategies to establish the Clozex brand as the skin closure device of choice in the medical and consumer markets.
Barrett brings over 25 years of global medical device experience in both upstream and downstream marketing and sales. He has successfully commercialized endoscopic visualization, energy platforms, implants, capital, and consumables across a wide range of surgical specialties. He has held marketing leadership positions for some of the industry's top healthcare companies including Bard Medical, ACMI, Gyrus Medical, and most recently Olympus Corporation of America.
Barrett holds a Bachelor of Arts degree in economics from Tufts University and an MBA from Northeastern University.